...
"Cause if you liked it, then you should have put a ring on it." Damn right! Beyoncé nailed it with that song and it has been an anthem amongst women. What happens when your man actually puts a ring on it? Was it a huge rock sitting delicately on your finger or something not so mainstream? I'm sure that your preference reflected very much in the ring you actually got and there must be some force behind that bend of mind. Checkout these different rings and find out what your engagement ring says about you.
Also See: 20 Awesome Reasons To Date a Punjabi Girl
"Single or taken, we have all dream of the perfect Engagement Ring! Having said that, there is something that your choice
tells you about YOU!"
1. Round
This is a classic when it comes to proposals. 50% of the brides go for this cut. But are you part of that majority? Round cuts exemplify simplicity and modesty. It also points out to a more traditional side. Turns out that there is a good chance you'd end up being the 'Sanskaari Bride'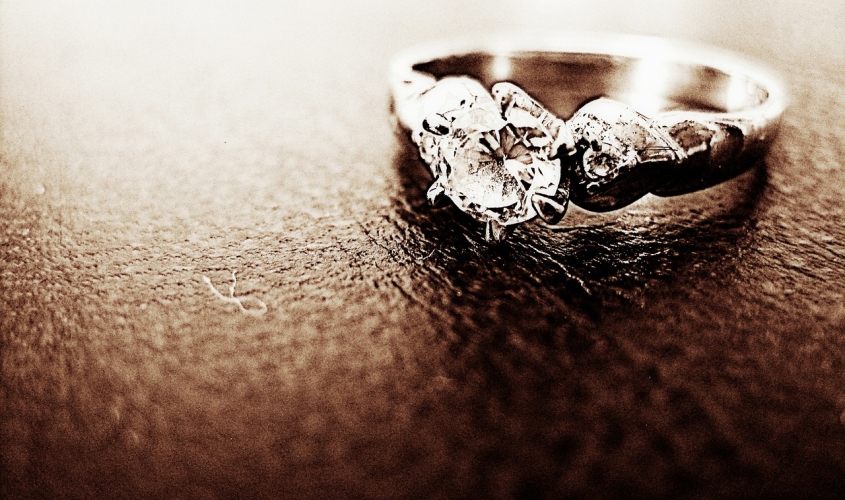 2. Emerald
Oh baby! If this is your thing then you certainly are the queen of minimalism. The emerald cut is such a beauty. It is effortless and tells us that you're flawless. You like paying attention to the most minuscule of details and spell out perfection!
Also See: 13 Types Of Girlfriends Every Girl Has in her Twenties
3. Cushion
This cut says a lot about your rich lifestyle and your celebrity like ways. It also tells us that you're more prone to taking risks and doing things out of the blue. Guessing that you're going to be a badass bride with a huge diamond.
4. Princess
Soft and feminine, the Princess cut is definitely the royalty amidst the engagement rings. Its symmetry and charm has everyone under a spell, including me! If the man of my dreams is reading this then get me one Princess Cut ring! With that out of the way, brides who want this piece are witty, strong minded and know how to have fun.
5. Heart
This is for the die hard romantics. Brides who'll perpetually be in their honeymoon phase-this is your THAANG! Everything is a fairytale for you! From your marriage to your life, dreamy is the way to go.
Also See: This Is How Every Girl Wants Her Man To Dress
6. Pear
This comes off as a highly un-conventional choice for a ring. Not everyone goes for this and that is exactly what you're made of. Uniqueness and individuality are your two strong characters. You always take pride in being who you are and have zero tolerance towards nonsense.
7. Oval
Hello there, you dramatic diva! Your mind is a wild canvas. You are one creative lady and that transcends into all spheres of your life. If the oval is what you're aiming for then you epitomise originality and artistry. Looks like in better half will be one lucky man.
8. Asscher
Let's not make fun of the name at all! The Asscher is a more bold and embellished take on the princess cut. You're a woman of exquisite taste and take everything you want with just a smile. The vintage touch evokes a series of excitement in you and you can't help but adore it.
Also See: The Perfect Lipstick For Your Skin Tone
Aren't you getting too electrified to get married, already? Go get your ring on and tag your lover below!
Comments
comments