...
I've always heard people say that they're going to cut their hair short because long hair are too high maintenance. Wait up right there because I have some reality check for you, girls! As revealing as this might sound, short hair are more difficult to take care of and even more difficult to style. Moreover, you don't want to end up looking the same way with the same short hairstyles.
Also See: 7 Hair Colour trends To Nail in 2016
Therefore, to mix things up a little and to add that spark back into your life, We have a compilation of some sassy short hairstyles that you can pull off easily!
1. Braid It Up!
Braiding is always such a spunky way to amplify your outlook. Hairstyles like these are easy to pull off and look extra edgy. All you ned to do it divide your hair into two sections and braid the sections into a french braid taking extra strands from just one side. The end result is flawless.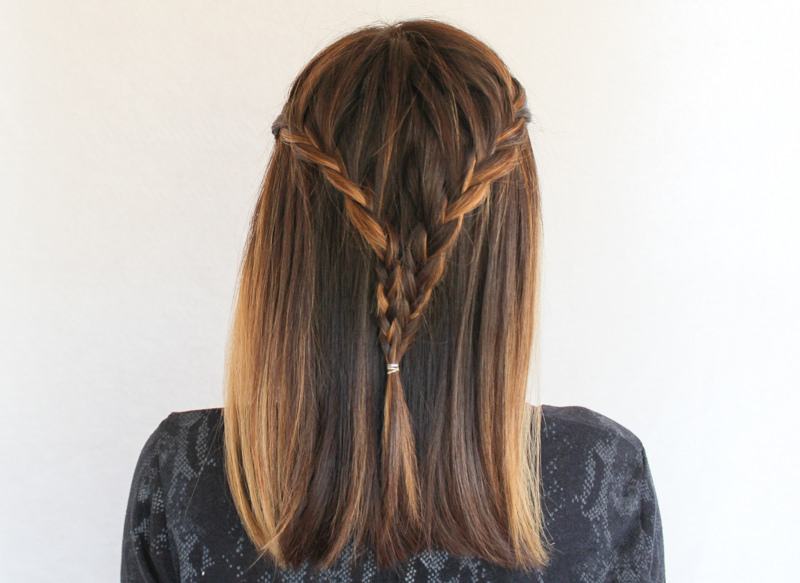 2. A twist on the Bun
This has got to be the most fun hairdo that I've come across lately. You can do it yourself with much ease and it gives you a very quirky aura to play around with. Some pins, a little bit of teasing and your hair game is on point!

Also See: Know Which Hairstyle Suits Your Face
3. Add The Waves
Beach or no beach, waves are always in vogue! Light curls that end up looking like soft waves are a sparky choice to flaunt this season. It works best for lobs and if you've got some highlights, this is your muse! All you need is a curling wand or a curling iron and an electricity supply. Work in thin strands and wrap the hair around the wand! Voila, your waves are ready to hit the sun.
4. The Half Top Knot
Thanks to the Kardashians for making this trend such a fashion fad. This style is a perfect look to flaunt for college or to the mall. A melange of casual and chic, this is a must try!
5. Playing With Scarves
Accessorizing things a bit with funky trinkets is always a good idea. Firstly, it'll save you from a bad hair day and secondly, nobody would come to know of the disaster either! So throw in some magic with colorful printed scarves and allow your hair to bask in all their glory!
Also See: Natural Remedies To Get Rid Of The Sun Tan
Tried some hairstyles? Post pictures below and let us know!
Comments
comments